Case Study: Vodafone Ireland
Kick Off Experience, Dublin (Ireland) – April 2023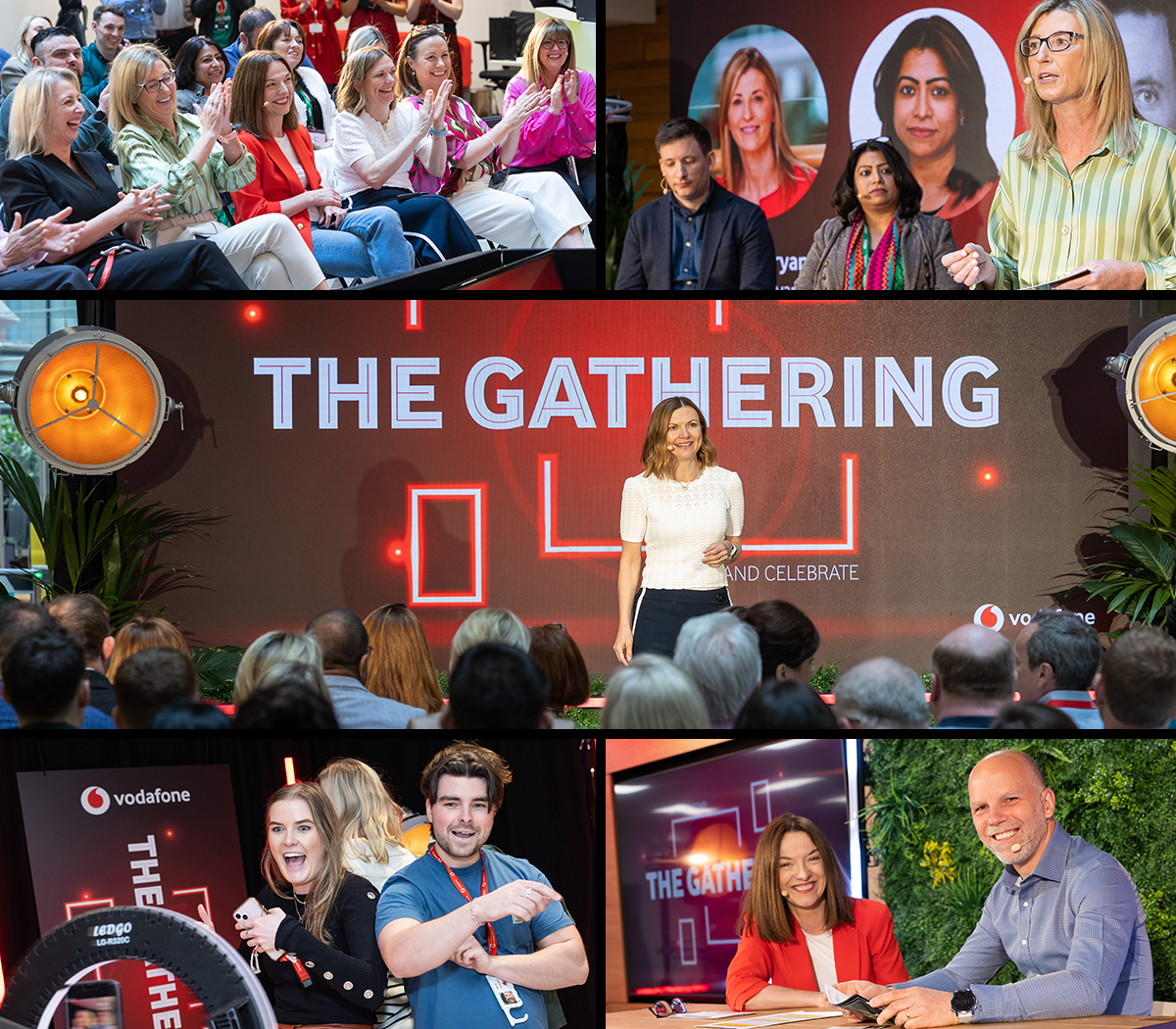 Vodafone Ireland were looking to hold their annual Kick Off meeting for 1,100 employees across retail stores, head office & homes. The event objectives were to celebrate the successes of the previous year, encourage interaction between business departments & deliver the new financial year strategy.
With only a 6-week lead time, Worldspan provided end-to-end support from event branding to full on-site delivery, including AV, event production & tech support.
"I cannot tell you how impressed we were with the dedication and commitment we saw delivered – it was clear from the moment we met that you are all brilliant at what you do.
You might remember me sharing a few weeks ago that who chose Worldspan because you instilled confidence in us to deliver seamlessly, quickly on a gigantic ask! My team felt 'safe' with you as our partners.
Thank you sincerely for the days, hours and lost sleep that went into our event – we are hugely grateful.
We are really looking forward to working with you all again in the future – who knows what we can do next!"
Kate Fitzmaurice, Head of Internal Comms & Engagement