Case Study: Snow Software
Annual Kick-off Meeting, Texas (USA) – January 2022
This annual Company Kick-Off Meeting was due to take place, in-person, as COVID19 restrictions continued to ease. But, at very short notice, Snow Software decided to switch to a virtual event and so that all employees could be together for this first internal communications project of the new calendar year, 2022.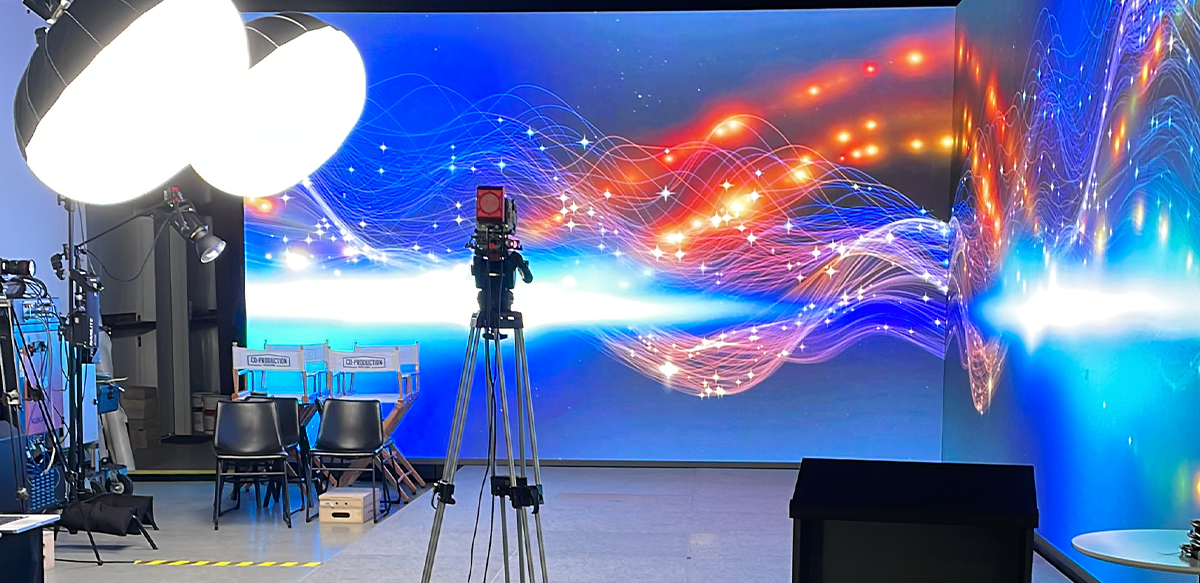 What we did

So, with a two week planning window, the senior leadership asked for our help to design and deliver a virtual event to be produced in a studio setting in Austin, Texas and then broadcast to employees around the World. Using our proprietary virtual meeting and events platform, Virt-US Live, we designed and delivered a three-day programme featuring a fast-paced mix of pre-recorded and live content.

What we delivered

The fully-produced, three-day show was filmed, streamed and broadcast live to 750 employees in Snow Software locations globally. And, despite the unexpected snow storms in Austin closing much of the local infrastructure, the show did go on and without a hitch.

Results

Our client achieved their own goal of delivering a fully inclusive event for their whole workforce at a critical moment in time. Moreover, they delivered a world-leading solution with extremely high production values including graphic content and scripted messaging. And levels of attendee engagement were kept high throughout the three-day programme. Recorded content remained available to revisit and review and as a testament to the high value placed on employee engagement and outreach at this time.